The Southbank Center London Literature Festival – the oldest such celebration of the written and spoken word in the capital has announced its 2022 program which will run from 20-30 October. Now in its 15th year, the festival showcases prestigious authors alongside rising stars of literature.
I'm so thrilled to have Greta Thunberg headline this year's festival in the exclusive global launch of The Climate Book. With inclusivity and accessibility at the heart of the Southbank Centre, we are also streaming this event live for free around the world. We invite everyone to join us in celebrating the power of language and exploring today's most current story – how and why our planet is changing.

This year's London Literature Festival promises to inspire, entertain and empower audiences of all
age. We combine the best of our year-round program with a wider range of aspirants
writers and events, showcasing emerging London talent alongside internationally acclaimed
authors, artists and thinkers, as well as an exciting and engaging free program for the whole family.

Ted Hodgkinson, Head of Literature and Spoken Word at the Southbank Center
NEW COMMISSIONS AND EVENTS FOR EMERGING WRITERS
The 2022 London Literature Festival opens with We Move: Debut London Literature, celebrating the debut titles of some of the city's most exciting writers, including James Cahill, Gurnaik Johal, Arji Manuelpillai and Sheena Patel. Premiering in the Purcell Room is a new commissioned performance piece, Jay Bernard's Joint, which builds on their work on Joint Venture, a contested law that is often used in racist and classist ways. The Southbank Centre's first New Poets Collective perform readings highlighting their year's highlight for the first time with key mentors Vanessa Kisuule and Will Harris. These 15 exciting poets will also release an anthology to celebrate their accomplishments. The London Literature Festival is teaming up with Creative Future for Writers Day – a day packed with talks for writers, editors and literary professionals to share tips, tricks and initiatives. New and emerging voices are recognized with the Underrepresented Writers' Award in the 2022 Creative Future Writers' Awards Showcase, hosted this year by novelist Dorothy Koomson and poet Joelle Taylor. The 2022 Booker Prize winner joins the Festival for its first-ever public event on October 20.
CLIMATE CRISIS
To coincide with the world exclusive launch of Greta Thunberg's The Climate Book, the London Literature Festival explores the climate crisis. Science journalist, author and broadcaster Gaia Vince reframes the crisis and demonstrates how migration could be the answer in an event around her new book Nomad Century. In a special live recording, BBC Radio 4's Open Book explores how the urgency of our natural environment has shaped our fictional landscapes. Writers Jessie Greengrass and Daisy Hildyard discuss the looming emergencies of everyday life as they launch their respective new books. The National Poetry Library at the Southbank Centre, located in the Royal Festival Hall, hosts Earthbound Press for an exceptional evening of contemporary poetry featuring twelve critically acclaimed poets including Iain Sinclair, Nisha Ramayya and Eley Williams.
CELEBRATE FICTION
The author of the acclaimed My Struggle series, Karl Ove Knausgård, gives the New Statesman Goldsmiths Prize lecture in Why the Novel Matters. Knausgård's exposition draws on a body of work ranging from visual art to religion to find new ways to express autobiography in fiction. Nobel laureate Abdulrazak Gurnah uses the Edward W Said London 2022 lecture to address the importance of place. Gurnah refers to contemporary critical and fictional writing from Europe, Africa and the Caribbean, including that of Edward Said, Eric Auerbach and Joseph Conrad. In a special live stream celebrating the tenth anniversary of the Goldsmiths Prize, Natasha Brown, Guy Gunaratne and Ali Smith discuss their favorite books. Chaired by Erica Wagner, each author chooses their fantastic Goldsmiths Prize winner – a favorite book published before the award was created – to discuss.
FREE PROGRAM
The opening weekend offers a free program for the whole family. Performances and readings celebrating nature and the environment, heroes and heroines who make a difference,
as well as talks and readings by up-and-coming and up-and-coming children's authors. The wider free program dives deep into the world of short story, with events across music, theater and comedy. The BBC's World Book Club radio program celebrates its 20th anniversary with a live broadcast with award-winning writer Tahmima Anam. The National Poetry Library based in the Royal Festival Hall invites the public to explore the world's largest public collection of modern poetry, as it shows off its hidden treasures at an open day on October 29, with workshops and live readings with a focus on the environment. The library hosts a brand new interactive exhibition Poetry Games, which shows how poetry and play go hand in hand
BOOK EVENTS
The program offers a plethora of literary events in its three auditoriums: the Royal Festival Hall, the Queen Elizabeth Hall and the Purcell Hall. Minnie Driver dives into the stories of her most revealing memoir, Managing Expectations. In the UK, for the first time in five years, Booker Prize-winning author George Saunders is celebrating the worldwide publication of his collection of short stories on Liberation Day. Josh Widdicombe and Rob Beckett share anecdotes from their new book Parenting Hell. Broadcaster Jon Snow reflects on the state of the nation in The State of Us. Mathematician Dr Anne-Marie Imafidon discusses She's in CTRL, as she calls on women everywhere to claim their place in technology. Malorie Blackman chats with Candice Brathwaite about her autobiography, Just Sayin'. Presenter and YouTube star Adam B presents his first children's book, Adam Wins the Internet. Arab LGBTQ+ writers from the This Arab is Queer anthology, including journalist Elias Jahshan and author Saleem Haddad, celebrate a collection of 18 short memoirs and essays, as Arabs share their realities about what it's like to love freely in a place called home. Travis Alabanza discusses their new memoir None of the Above, asking what it means to live outside gender boundaries. Graham Norton presents his new novel Forever Home
INFO & TICKETS: southbankcentre.co.uk
Categories
Key words
Author
Marc Westall
Mark Westall is the founder and editor of FAD magazine, founder and co-editor of Art of Conversation and founder of the @worldoffad platform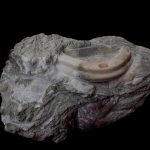 Curator and writer Lee Sharrock has teamed up with Runway Gallery director Daniel Syrett to curate "ReWild", an environmental exhibition featuring artists who are responding to the climate crisis in their art or capturing the beauty of a planet that we are gradually destroying.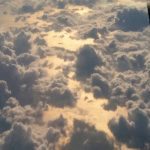 Stanley Brouwn has had books about his work pulped, Cady Noland harasses anyone who tries to sell or show his… even in this age of oversharing and celebrity, some artists refuse to play the gallery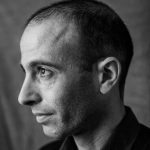 The visionary historian, author of two dazzling bestsellers on the state of humanity, answers questions from Lucy Prebble, Arianna Huffington, Esther Rantzen and a selection of our readers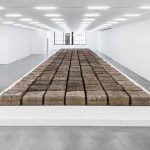 The art biennale known for pushing the boundaries of taste has outdone itself in Zurich, sculpting a day's worth of excrement, medically exposing the French author and crafting a wheelchair-bound Paralympic champion on the water