As travel restrictions and lockdowns begin to ease, Soneva is teaming up with Teamwork Arts – the names behind the iconic Jaipur Literature Festival – to host the first-ever JLF Soneva Fushi.
Each year, Teamwork Arts produces and hosts the renowned Jaipur Literature Festival, a celebration of South Asia's vibrant literary culture, which brings together an engaged community of avid readers, thought leaders and influencers. Considered one of the most important literary spectacles in existence, the festival has welcomed more than 2,000 speakers and one million book lovers over the past decade, from countries around the world. While JLF takes place annually in Jaipur, the arts and literature festival often extends beyond the case itself, encompassing a series of international events that take place everywhere from London to New York, Colorado, Houston and Toronto.
This year, in a one-of-a-kind collaboration, world-class resort operator Soneva will work with Teamwork Arts to host the first-ever JLF Soneva Fushi, Maldives. Focusing on the hope, strength and vitality that comes with exposure to literature and knowledge, the event will take place May 13-22, 2022 at Maldives-based Soneva Fushi.
Truth be told, the festival couldn't have come at a better time. As the world gradually begins to open up again, with the easing of travel restrictions and lockdowns coming to an end, JLF Soneva Fushi sets out to offer a rare chance for participants to reconnect with the joys of 'art. Expect an immersive experience of live performances, ranging from art to music and literature, all in a beautifully tranquil setting.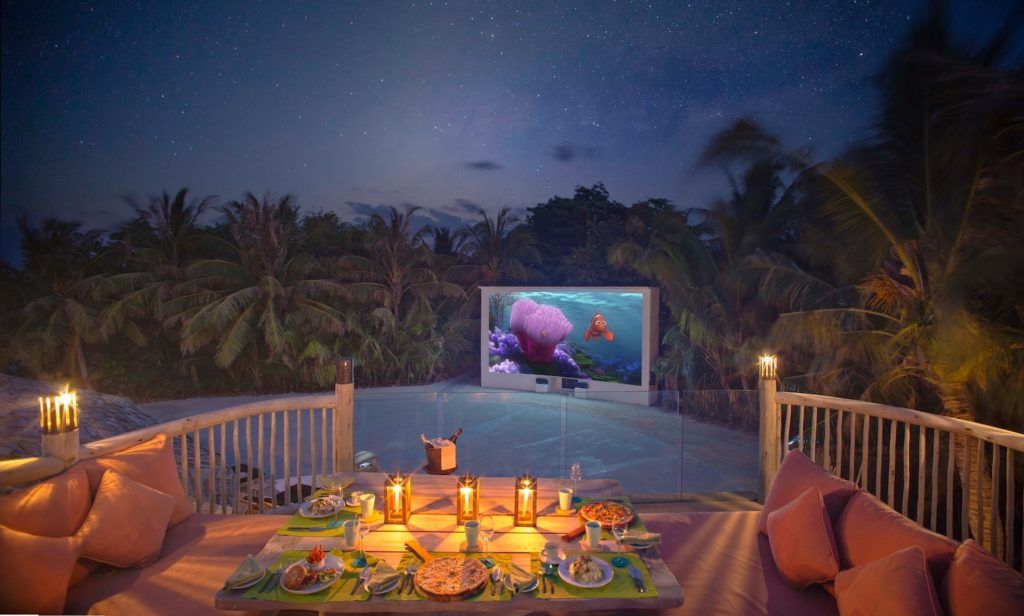 World-renowned authors and thinkers will participate in a series of panels, workshops, music, poetry readings and film screenings. Over the ten days, participants will have the opportunity to experience various events in absolutely breathtaking locations across the island, on the theme of travel, fiction, food, art, well-being , climate change, the environment, etc.
As part of JLF Soneva Fushi, Soneva will offer an exclusive package to guests attending the festival. For 2,310 USD (approximately 78,000 THB), guests will have access to all sessions organized within the framework of the festival, including events, activities and workshops. The package also includes daily full board, seaplane transfers and a private villa.
To learn more, visit soneva.com.
All images courtesy of Soneva.