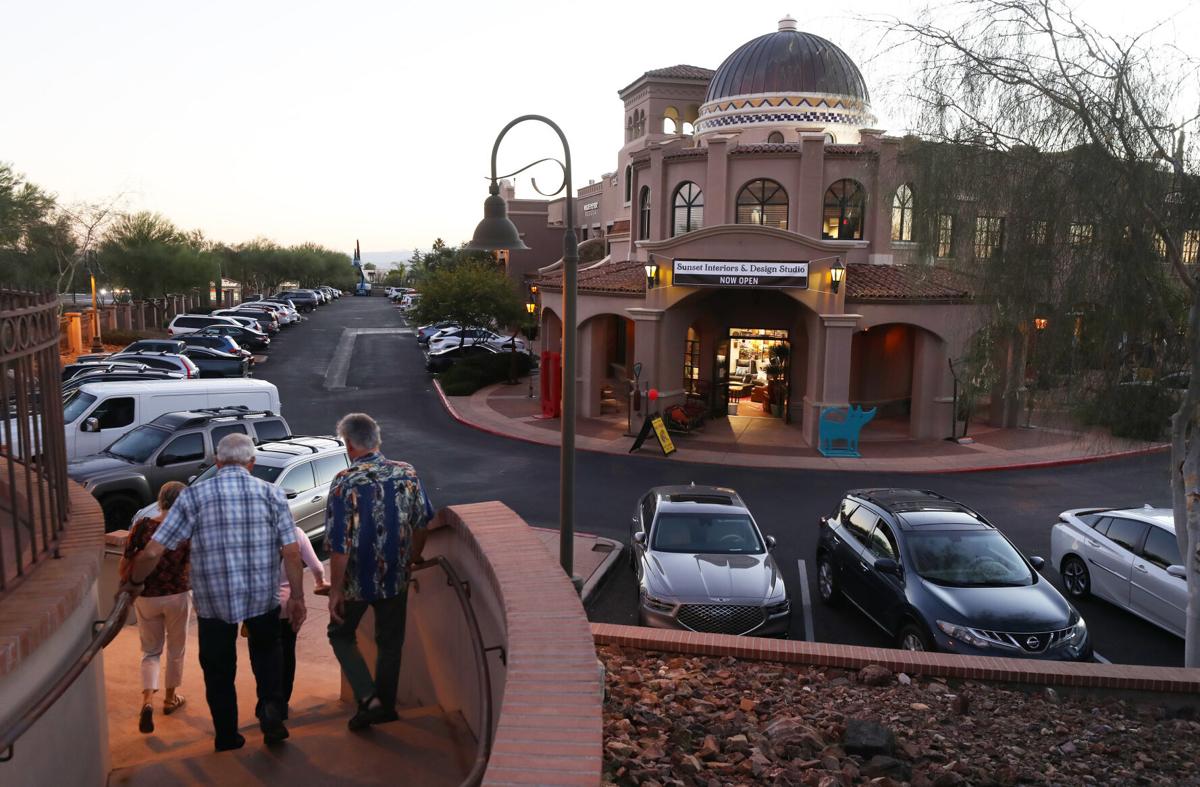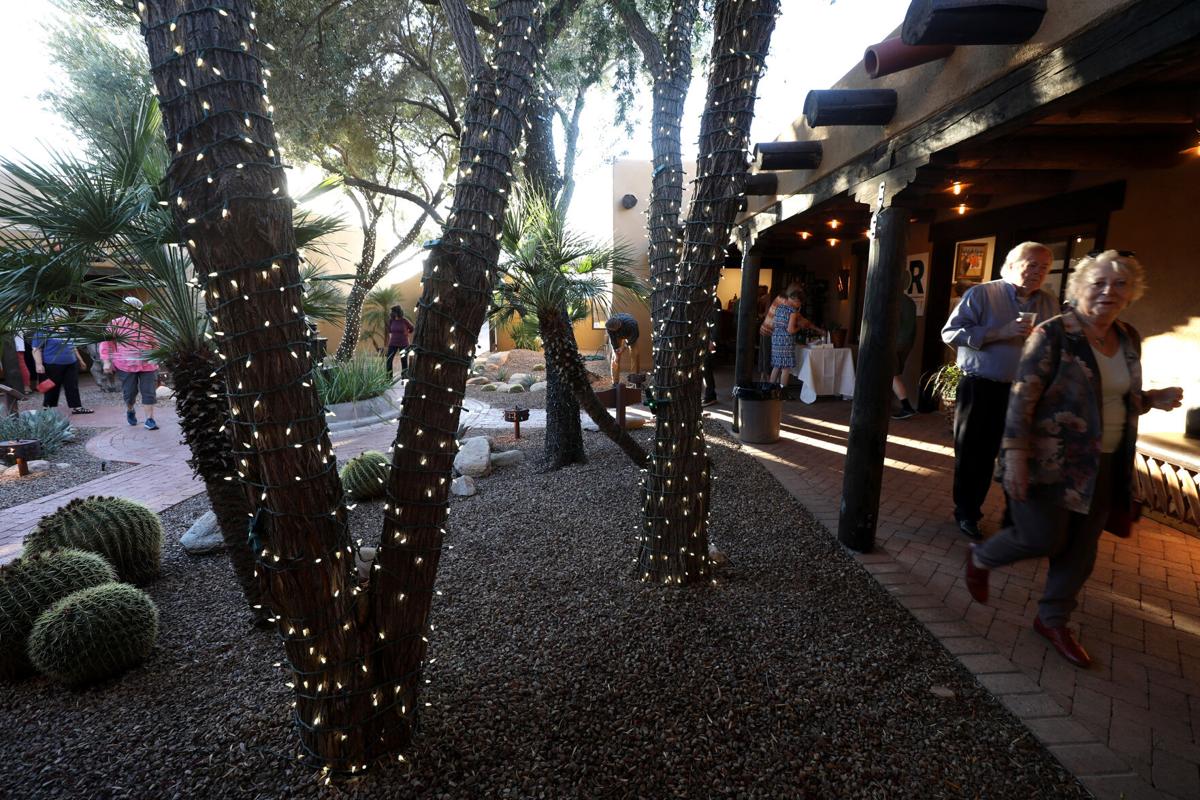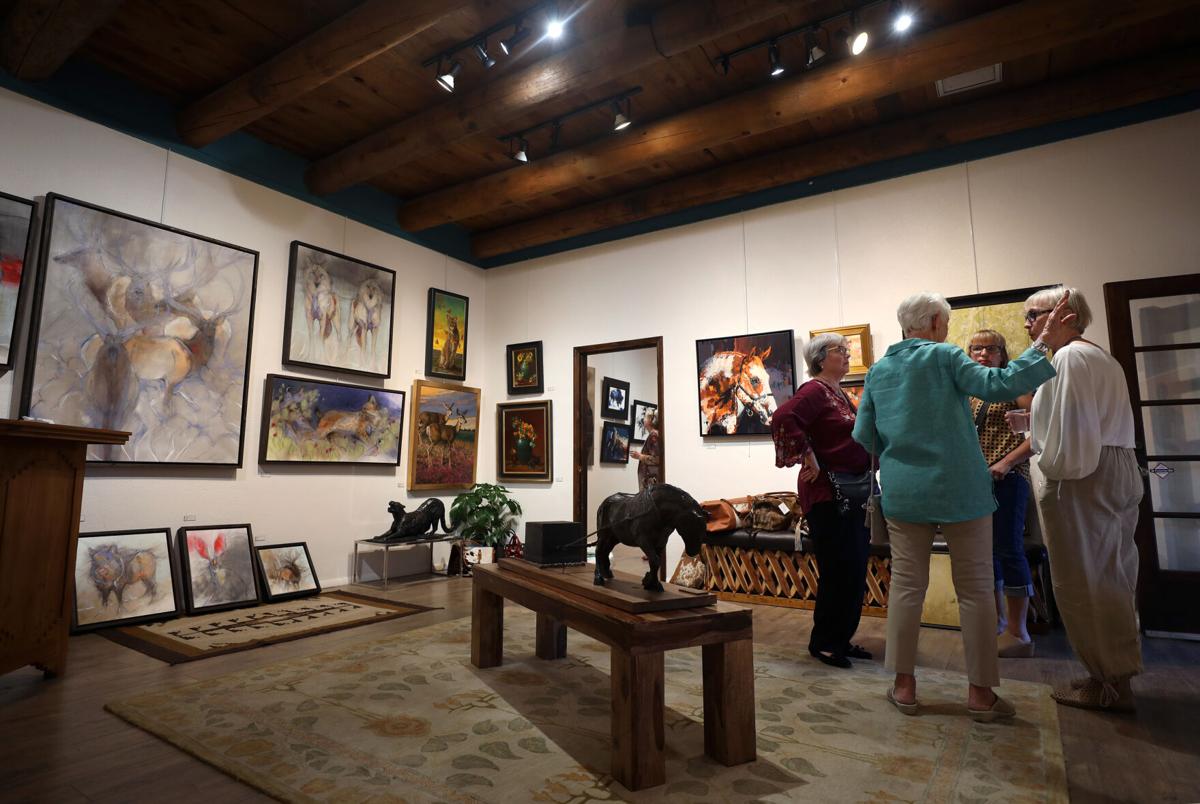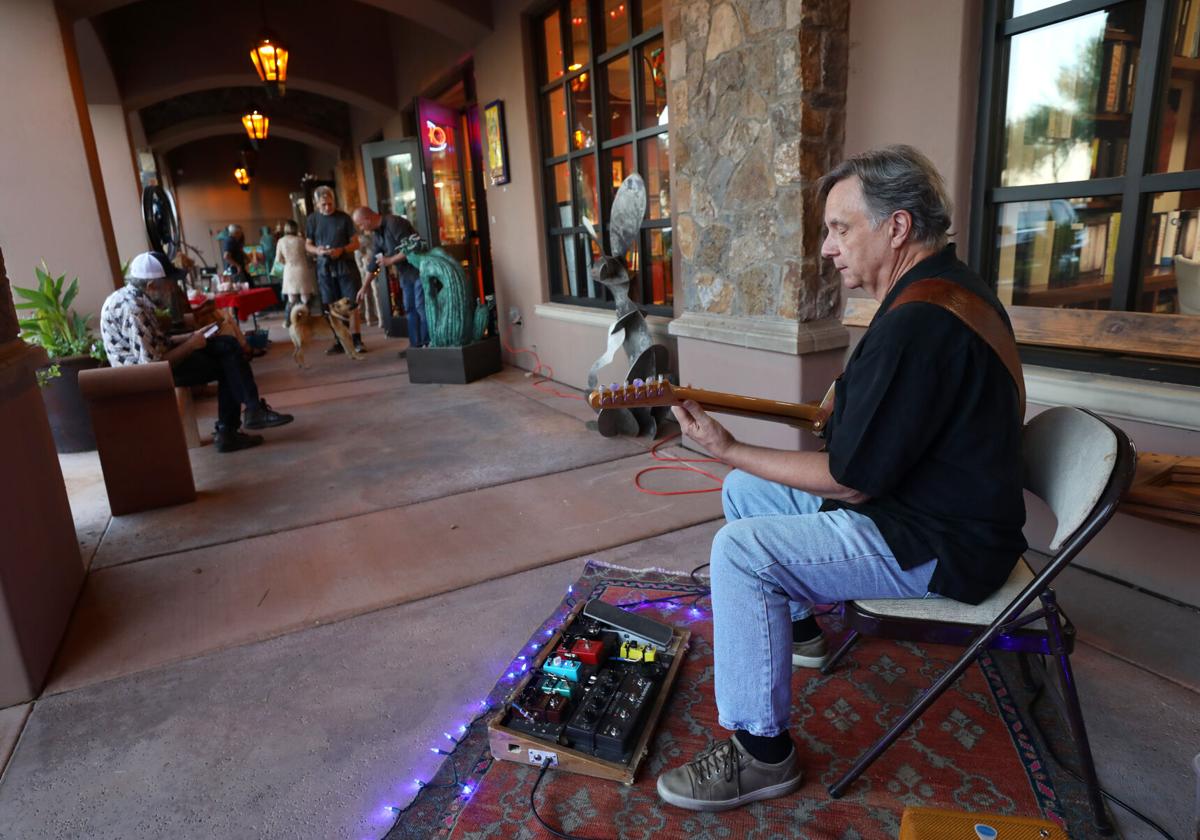 Barbara Russek Special at the Arizona Daily Star

The long-established but recently named Foothills Art Galleries located at 6420 N. Campbell Ave. just north of East Skyline Drive is one of those rare places in Tucson that offers beauty and tranquility in the middle of a world upside down.
Going off the beaten track, the art lover finds refuge from the cacophony of traffic, the squealing of brakes and horns, and enters a secluded courtyard housing four art galleries; a reminder of the architect's ability to create something that is both functional and aesthetic.
The surroundings are fascinating. The silence of the courtyard is reinforced by majestic trees that share the space with sculptures and a variety of desert plants, with a view of the Catalinas in the distance. At the center of it all is a self-contained goldfish pond.
Chris Sanders, co-owner of Sanders Galleries, one of the property's oldest galleries, said they never feed the fish.
"They munch on reeds and other plants and produce more fish," he said. "Their small ecosystem is amazing. "
Longtime neighbor gallery Settlers West owned by Stuart Johnson FoR Fine Art, which opened on October 1, joins Sanders Galleries and another recent addition, Sunset Interiors & Design Studio.
According to co-owner Tula Thompson, For Fine Art offers "a contemporary twist to Western art, including designer jewelry and accessories created by artists from across the West."